Renovating your bathroom is a task we often procrastinate, feeling it will be too difficult, too expensive or overwhelming with design choices. But it doesn't have to be. If you have a smaller budget and are not planning to replace everything in your bathroom, here are a few suggestions on how you can refresh your bathroom's look and renovate with the least amount of money. Even small upgrades can be rewarding and make a big difference in your space!
Do a deep cleaning
The first thing that makes a bathroom look dull or dated is the wear and tear it has gone through over the years. A deep cleaning that includes cleansing of all surfaces can make the room as good as new. This is a great option for people looking to refresh their bathroom with no cost.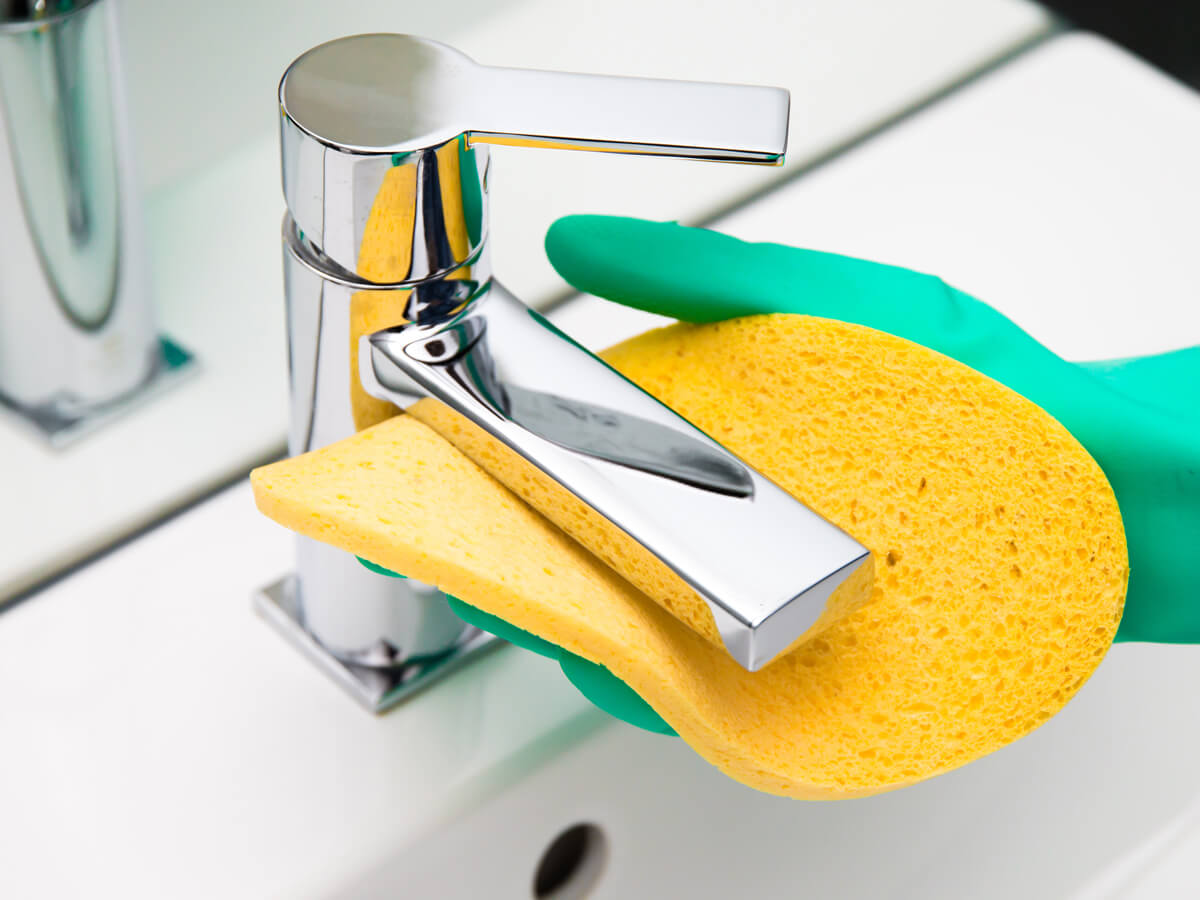 Lighting
Lighting plays a major role in any room in the home, and lights don't need to be costly. Replacing old lights with new, modern choices (available in many designs and finishes) makes a big impact. Ornate lights (such as chandeliers or sconces) can set a mood and give an upscale look. Additional lighting around the mirror can help brighten the space and make getting ready in the morning much easier. So to make your bathroom look more airy and spacious, make sure it has enough light inside. Adding a window or additional lighting are great options if you are looking to remodel the bathroom.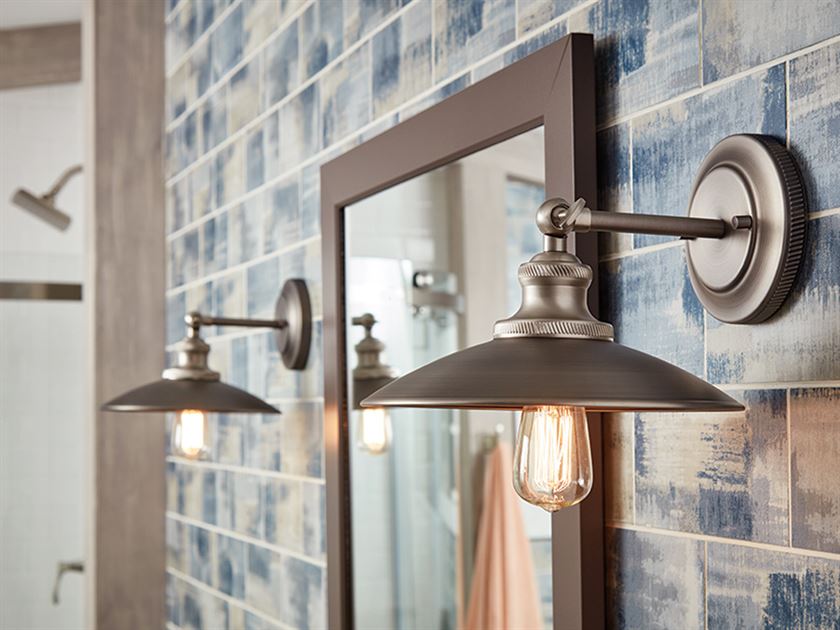 Upgrade the bathroom vanity
The bathroom vanity is the centerpiece of that room. Simply changing the vanity can change the look of the room completely. This doesn't have to be a difficult task as most vanities are easy to remove and install. Adding a new vanity not only refreshes the room's look, but can also add much needed storage to keep toiletries tidy. This should be one of the first options to go with if you are on a tight budget as a bathroom vanity is available in various finishes, sizes and prices.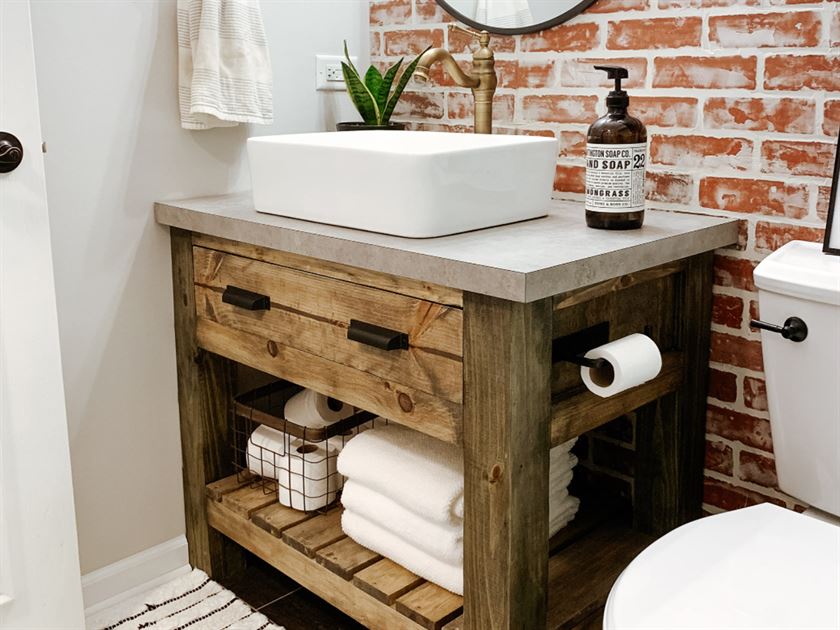 Upgrade the bathroom vanity top and faucet
Over time, older vanity tops and faucets can look both dated and worn. Replacing an old top with a new vanity top doesn't have to be difficult and can make a major impact in the look of the room. Vanity tops are available in many colours, textures, shapes and sizes. Less expensive cultured surfaces are offered in many beautiful colours and patterns, and are ideal for tighter budgets. And natural stone tops give a beautiful elegance to the space for bigger budgets. Faucets are available in many styles and colours to also give a modern update.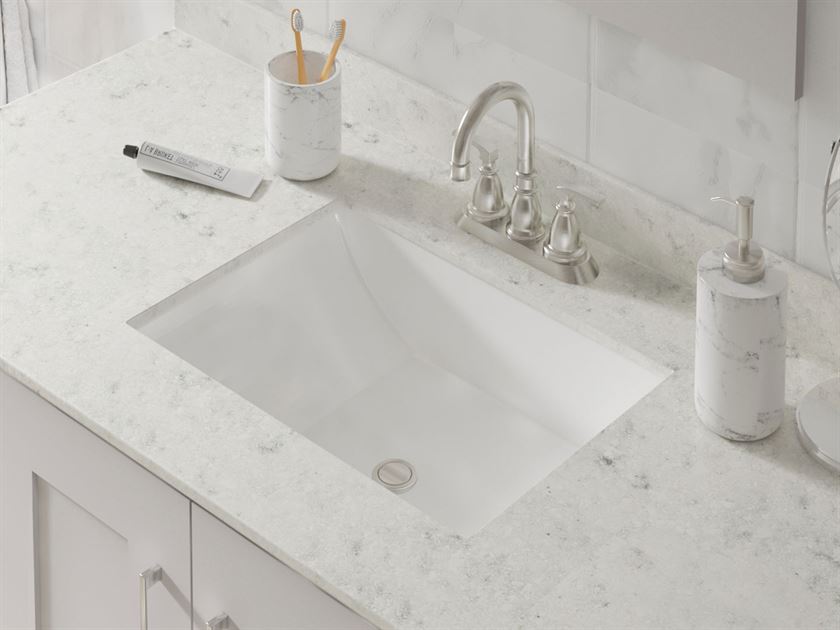 Colour
Colours go a long way when it comes to remodeling or refreshing a bathroom. Bold, bright colours can create a vibrant, exciting space, while soft neutral colours feel calm and airy. Spas worldwide paint their rooms in specific colours to create a comfortable and relaxed haven. Considering a bathroom is like a spa at home, it is only right to decide on the colour before anything else. But you don't need to paint or replace tiles to make an impact – colourful shower curtains, towels, floor mats and toiletries can make a big difference at a very low cost.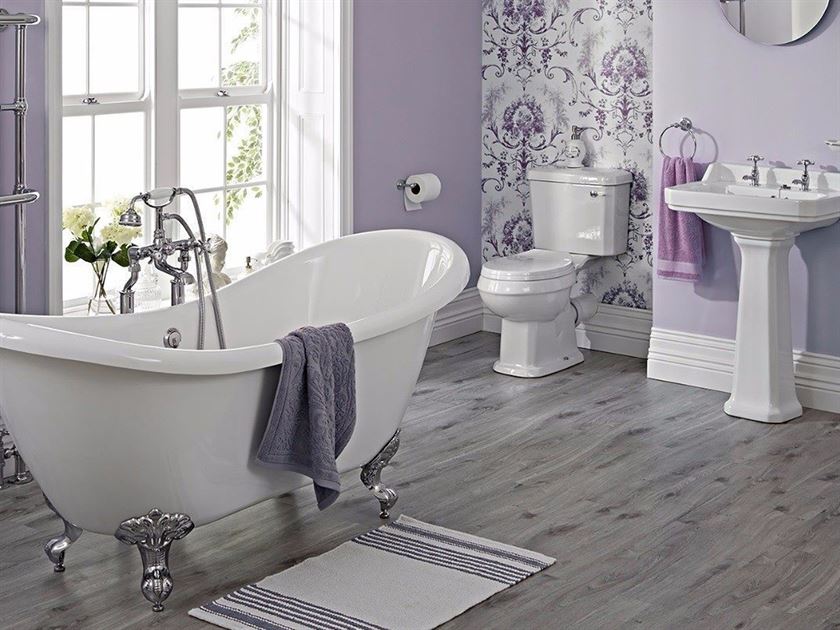 Texture
Adding textures to a room can elevate it to another level. Brick or wood shiplap walls or textured wallpaper, a natural stone or concrete vanity top, patterned tiles, wood benches and shelves, or soft, luxurious towels and floor mats go a long way into adding excitement and comfort to the space.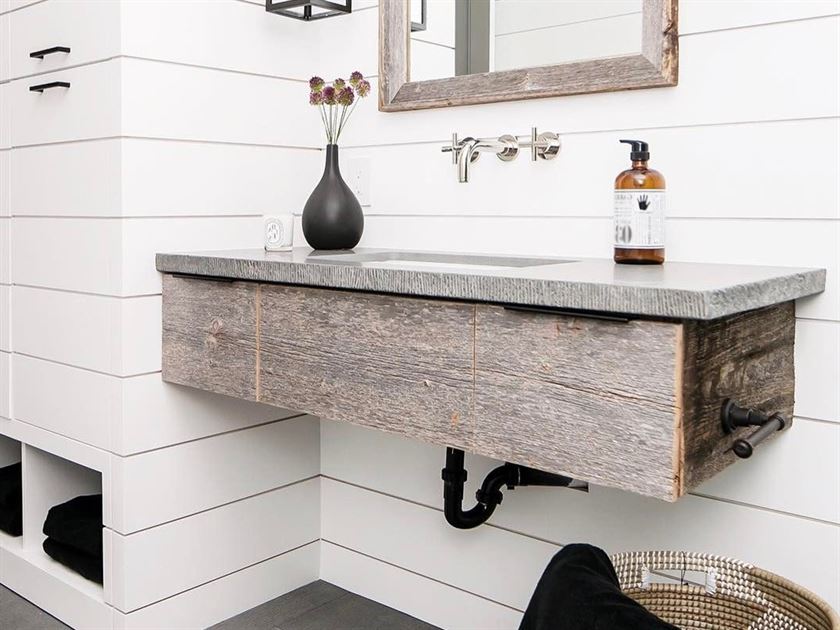 Add adequate storage
Bathrooms often lack practical storage, or none at all. Pedestal sinks are attractive, but don't offer any storage for toiletries you want hidden. Bathrooms without enough storage can cause stress from clutter and time lost searching for things. If you're replacing your vanity base, look for one that provides space for all the different things that you want to store. Adding storage accessories such as linen cabinets, medicine cabinets, wall shelves and baskets can really maximize storage so everything has its place. This not only relieves stress, but will make the room look neat and clean.
If you don't want to remodel, refreshing a bathroom with new colours, textures and accents can be easy, fun and rewarding. When shopping, don't forget factors like plumbing, plus room dimensions and orientation, which also play a crucial role when remodeling. With so many possibilities, renewing your bathroom can be fun and easy!