At MagickWoods, the world is our oyster. We seek out the very best it has to offer.
There are no boundaries when it comes to our mission to create the very best kitchen and bath cabinetry. There's no distance we won't go in our quest to find the finest people, components and materials. Our global explorations take us to the far corners of the world, discovering new ideas and inspiring us to make our cabinets better and better.
With our HQ strategically located in Toronto, Ontario, Canada, the MagickWoods operation spans far and wide across the globe. Our extensive manufacturing and assembly sites in India and USA are supported by our specialist supply partners in Mexico, China, Indonesia, Vietnam and throughout Europe.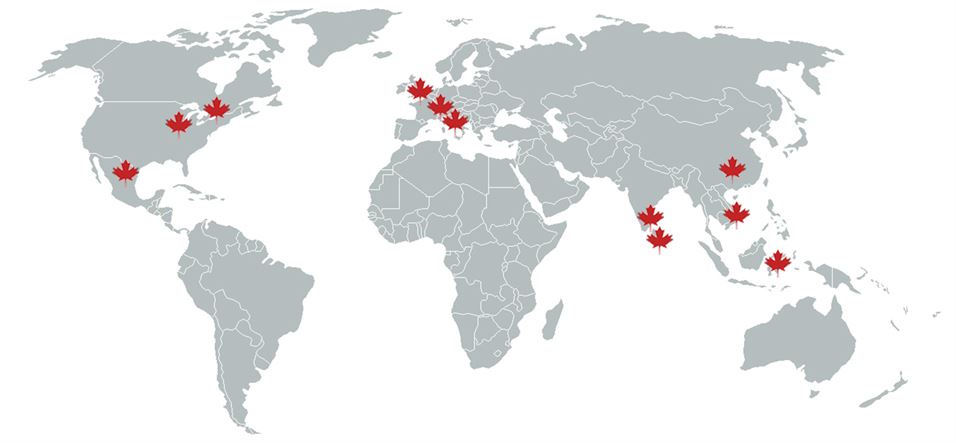 a collaboration of minds across continents...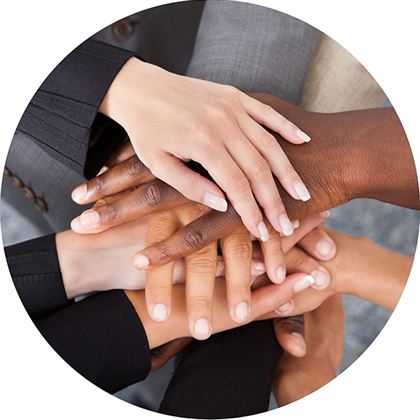 It's not just our products that benefit from this global diversity, our people do too. Cross-continent working with different countries and cultures brings an unmistakable richness to our everyday lives and to the fabric of the business.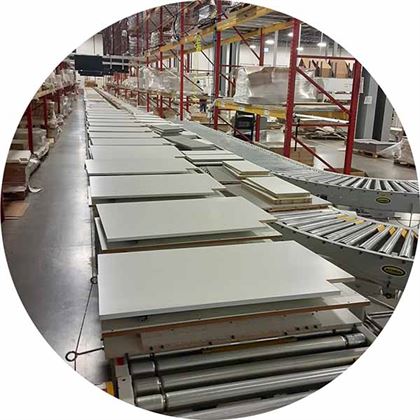 delivering the magick
Our key manufacturing sites in India, US and Sri Lanka expand over 2M sq. ft., featuring state-of-the-art machinery and delivering value and quality day in and day out. Today our teams proudly produce 6 cabinets every minute — that's more than a million cabinets per year.