If you've ever been inspired by the perfectly propped rooms in a magazine, or wanted to achieve the same look as the homes on reno-tv shows, but felt intimidated by the process, we can help. Cozy up your homes like an expert with these 6 tips and tricks.
Light up your life
Lighting is a great way to refresh a space, so ditch the plain builder fixture and get ready to light up your life! For best results use a layered approach. When choosing lighting consider these 3 categories: task lighting, ambient lighting and accent lighting.   
For task lighting, you'll want to go for a brighter light that will allow you to see the specific area clearly, like a pendant light over a table or kitchen island. Ambient lighting is softer and designed to allow you to navigate a space. For example, dim wall sconces or toe-kick lighting work best in a kitchen. Accent lighting is a medium brightness and should be used to highlight decor or features in a space such as in-cabinet lighting or an arm light above a painting.   
After you select the fixtures for your space, don't forget to consider the design and of the light bulb. A gorgeous Edison-style bulb can really add a high-end flair to your design. Lastly, for a dining room, living room, or seating room, add a few staggered candles to finish off your lighting scheme!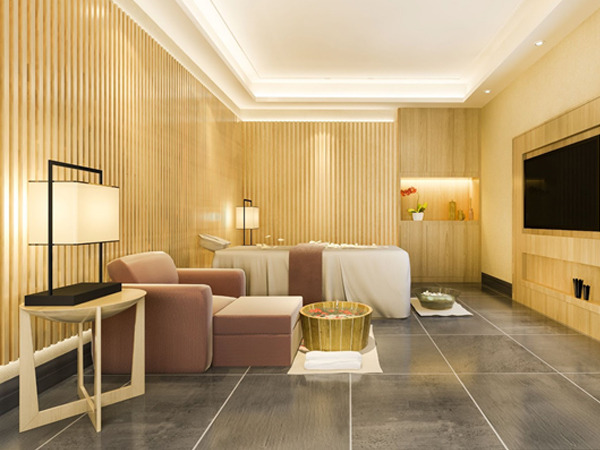 Throw down a rug
A throw rug is a perfect way to cozy up your space. It brings in warmth, texture and is a great opportunity to pull accent colors together. There are many types of rugs to choose from – here is a rule of thumb guideline to help you select one that works for you.   
For living rooms or high traffic rooms, go for something forgiving, that won't highlight every speck of lint or dust and can conceal the occasional spill. A multicolored or patterned low-pile rug is a good option.   
In low traffic areas, such as the master bedroom, high-pile, shag, or plush rugs can bring comfort to your space. To make your rug stand out, try choosing rugs with colours and patterns that contrast your bedding.   
Synthetic material such as polypropylene is the most popular outdoor material for rugs as it's able to hold up against changing weather conditions, is stain-resistant, affordable and doesn't compromise on comfort.   
When it comes to rugs, size matters and as a general rule, bigger is better. If you are not sure of the rug size that is best for your room use painter's tape to mock-out the area. If you'd rather not buy large ones, try layering smaller rugs and have fun with mixing colors and textures.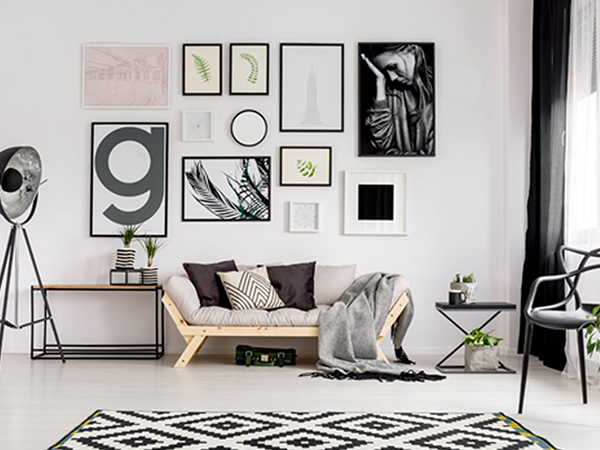 Add a dash of 

colo

u

r

 
A great way to get started is by the 60-30-10 colour rule. Pick three colours and use 60 percent of a dominant colour while decorating your space, 30 percent of the secondary colour, and 10 percent of an accent colour. Your walls probably take the majority, while your upholstery could be in the secondary colour. Accessories like throws and floral arrangements can highlight the accent colour.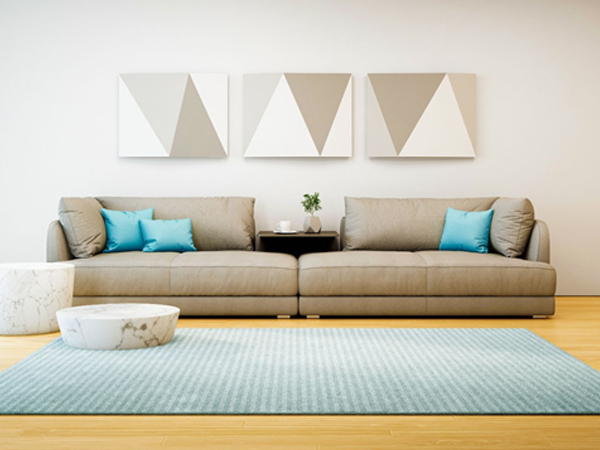 Add in some greenery

 
Cozy living spaces can certainly benefit from some lush greenery. Indoor plants aren't just welcoming, they can also purify the air in your homes making your environment more fresh and lively.   
For dim areas, there are a number of plants that require very little light. Our top picks include Philodendron, Devil's Ivy, Dracaena, and Peace Lily. But if you have pets, ensure to check the plant is not poisonous. 
When trying to accessorize larger spaces like hallways or home offices, tall plants are ideal. We recommend options like Potted Bamboo, Fiddle Leaf Figs or Parlor Palms.   
Humidity-loving plants are the best for your bathroom. Some good options for this are Aloe Plant and moss frames.  
If you're someone who travels a lot (or has pets), faux plants are a great alternative as there are so many beautiful options that look realistic.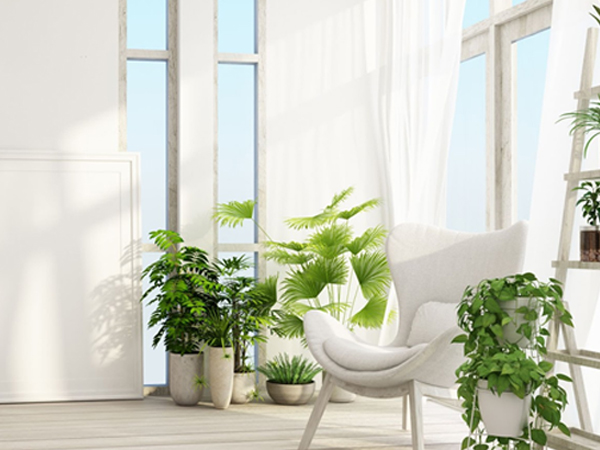 Do an accent wall
Accent walls help you bring personality, tie in other colours and add depth to spaces. When deciding on which wall to accent, select the wall that your eye naturally falls on when entering the room. For instance, the wall that your TV is mounted on is the ideal feature wall in a living room. In the bedroom, the wall behind the headboard may be best.  
There are many materials to select from to create an accent wall. Paint, wallpaper, wood panels and exposed brick are a few popular ideas. Here are a few of our budget-friendly recommendations:  
Paintable wallpaper, to add both texture and colour
Wall panels
Add geometric or floral patterns with peel-and-stick wallpaper or decals (a great renter friendly option)
If you have a larger budget, some great options for a high-end flare are:
Wall tiles, (such as glass, ceramic or porcelain)
Brick veneer
Granite or marble slabs
We recommend steering clear of adding accent walls to spaces that already have many design features to avoid overcrowding. Sometimes less is more.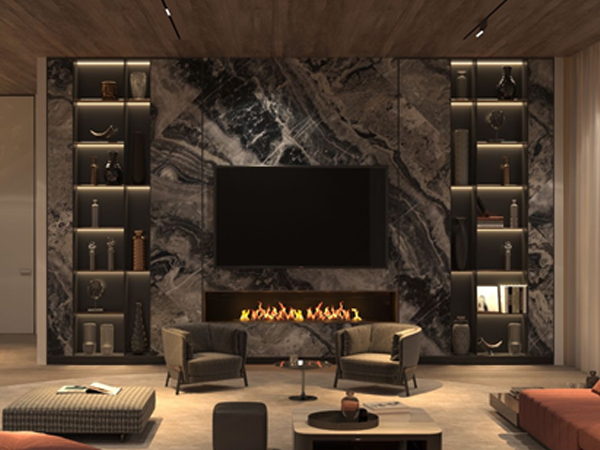 Share your memories

 
The Pandemic has been hard on us all – we feel it's more important than ever to have our most cherished memories and images of our loved ones on display. Here are our favorite ways to infuse some nostalgia into every area of your home:  
Create a gallery wall with various sized, shaped and mixed colored frames for an elevated eclectic look. 

 

Use an online service such as "Mixed Tiles" to receive printed framed photos in the mail. You simply upload photos from your phone and select a frame color. The frames come with pre-applied adhesive for easy hanging and can be removed and re-stuck without damaging the wall.  

 

Use a string of fairy lights and clothes pins to hang Polaroids or printed photos without frames. 
Cozy home decor doesn't have to be intimidating, we hope you'll tackle your spaces with some of these tips, and if you do, we'd love to see your pics and hear about your experience. Keep the conversation going by adding your best tips and advice in the comments!